11/25/2013
People
Announcements

Landscape architecture and urban planning firm studioINSITE LLC of Denver is pleased to announce that Paul Stewart, ASLA, has rejoined the firm as senior landscape architect.

A talented designer who was most recently with the Cuningham Group of Minneapolis, Stewart has many years' experience as a landscape architect and urban planner, having worked with several firms in Denver. His projects include The Streets at Southglenn in Centennial, Colorado; Lyndale Gardens Mixed Use Redevelopment in Ritchfield, Minnesota; and the City of East Chicago Downtown Redevelopment in Indiana.
"Paul Stewart has been a highly valued designer and planner at studioINSITE in the past, and we are excited that he has returned to Denver and to our firm," says Dennis W. Rubba, ASLA, studioINSITE founder and principal.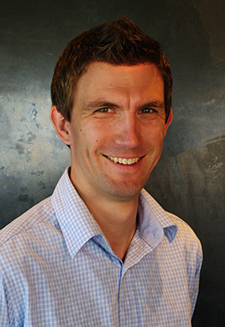 Paul Stewart, ASLA
StudioINSITE's projects include planning and design of streetscapes, districts and communities, mixed-use and commercial developments, multifamily housing, higher education, health care and corporate campuses, and municipal and cultural facilities.