11/25/2013
2013 Annual Meeting & EXPO Sets a Record
Professionals and students gather in Boston for second-largest meeting in Society's history.

Attendance at the 2013 ASLA Annual Meeting and EXPO in Boston last weekend was the second largest in the Society's history in terms of participants, with 5,886 registered attendees. However, 2013 is the largest ASLA meeting in terms of revenue, with nearly $4.3 million received to date. These funds help underwrite important ASLA programs such as government affairs advocacy, public relations, professional practice, and many others.
In addition to registration, ticket sales to special events were particularly strong, indicating that the economy is improving. Several Field Sessions sold out, more than 500 attendees participated in the ASLA Council of Fellows investiture dinner, and nine firms hosted JobLink LIVE interview sessions, up from just four the previous two years. A record 47 education programs participated in a revitalized College Alumni Tailgate (formerly the Alumni Reunion), and attendance increased significantly, particularly among students. New programs, such as the PechaKucha student award presentations and Sketch Boston, also proved very popular. Plans are already under way to repeat these programs in Denver at the 2014 meeting.

EXPO traffic was at an all-time high. More than 130 of the nearly 500 exhibitors were new to the ASLA meeting, including nine new British exhibitors. EXPO booth sales for the 2014 meeting in Denver are already at a record 51 percent of the annual budget goal.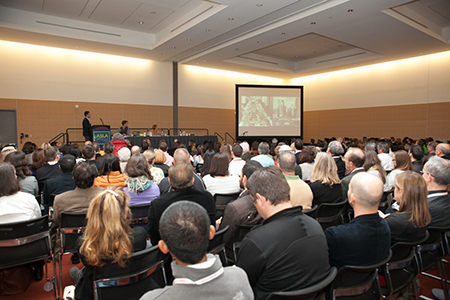 Education sessions packed them in.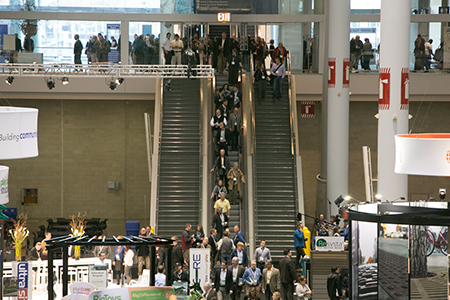 Attendees hit the floor of the EXPO.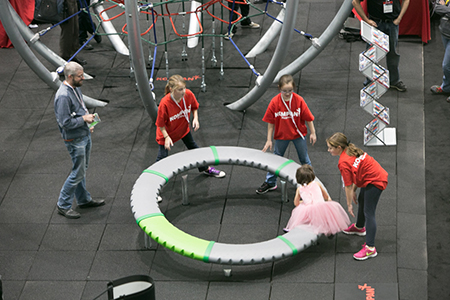 Putting some playgear to the test.