11/4/2013
Paging Green Building & Design Magazine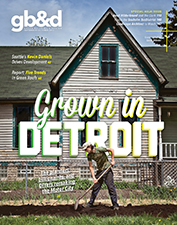 Whether it's the role of landscape architecture in Detroit's renaissance or the impact of the Sustainable Sites InitiativeTM, Green Building & Design magazine publishes leading landscape projects, their creators, and the products that bring them to life.
The magazine partners with ASLA to ensure its content is on point, and it has a consistent presence at ASLA events because the owners strongly believe what the world is only slowly coming to understand: Landscape architecture is vital to sustainability.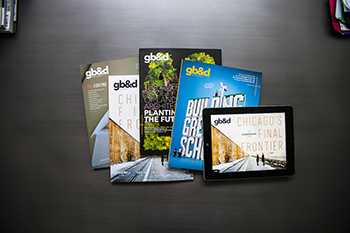 Their stated goal? Publish the best green building magazine on the planet and make it free for industry professionals. To subscribe, visit gbdmagazine.com. Wanna chat at the ASLA Annual Meeting in Boston? Contact Laura Heidenreich.
The magazine has also partnered with the Delaware Valley Green Building Council to produce Philadelphia Green: Sustainable Design in the Delaware Valley, a book showcasing the breadth of green building in the Philadelphia region as Greenbuild descends on the city later this month. It will be available during the conference and after. Contact Tim Schuler for details.
Mostly, they let their work speak for itself. Below are a few must-reads.
"Landscape architects have the engineering, ecological, and cultural know-how to help lead urban design conversations and to advocate for landscape urbanism." Nina Chase in the Q&A as our "Landscape Architect to Watch"
"It's about communities, walkability, people spending more time outdoors, cooler air, and better public health." ASLA Past President Susan Hatchell in "Going Native"
"Through strategic land acquisition that connects smaller parcels into large sites for blue and green infrastructure, the Detroit of 2030 could become a…model for urban farming, stormwater retention, reforestation, and biofuel production." Author Jeff Link in our feature on landscape architecture in Detroit
"Architecture has to evolve with seasonality." Paul Kephart, of Rana Creek, in "Living Architecture: Five Growing Trends"
For more, visit gbdmagazine.com or follow us on Facebook or Twitter.