11/4/2013
Download Your LA CES™ Attendance Record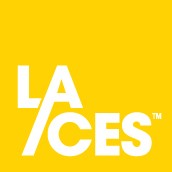 Did you know that you can quickly access a record of all of the LA CES approved courses you have attended by visiting the LA CES website?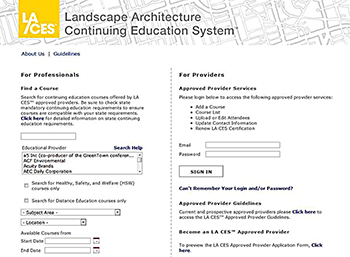 First, scroll to the bottom left-hand corner of the LA CES homepage. Then, enter your information under "Download Your Course Record." Your search results will appear on the next screen. These results also can be downloaded as an Excel spreadsheet.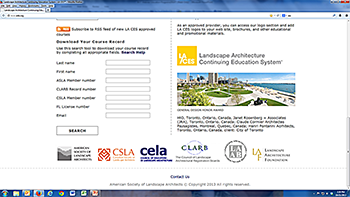 Search Tips:
• To get specific results, enter one of the following ID numbers: ASLA, CELA, CLARB, CSLA or FL. If you do not have an ID number, please enter your email address.
• To broaden the search results, please enter your first and last names only.
• If you have any changes to your record, please contact us at laces@asla.org.
The Landscape Architecture Continuing Education System (LA CES) is a collaboration of the American Society of Landscape Architects (ASLA), Canadian Society of Landscape Architects (CSLA), Council of Educators in Landscape Architecture (CELA), Council of Landscape Architectural Registration Boards (CLARB), Landscape Architectural Accreditation Board (LAAB), and Landscape Architecture Foundation (LAF).