10/7/2013
People
Announcements

Land Design South, a leading South Florida land planning/landscape architecture firm since 1985, announces the executive promotion of Jeff Brophy, ASLA, to managing partner of the firm. In addition to maintaining his current role with clients and project oversight of the Site Planning division, Brophy will be in charge of the firm's overall management and day-to-day operations.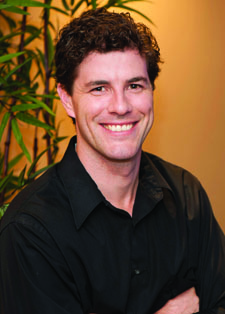 Jeff Brophy, ASLA
Brophy has been with Land Design South since 2000. He is currently the president-elect for the Florida Chapter of the American Society of Landscape Architects, sits on the Palm Beach County Development Review Advisory Committee, and is an active member of Palm Beach County's 6 Pillars Task Force.
EPTDESIGN, a California-based landscape architecture firm, has promoted Scott Horsley; Claire Latané, ASLA; and Ian Morris, ASLA, to senior associates. The promotions recognize the contributions each has made to EPTDESIGN'S growth and reputation as a leading landscape architectural firm. The three play integral roles in the firm's studios in Pasadena and Irvine, Calif. Horsley and Latané are located in the Pasadena office, while Morris is based in Irvine.
Horsley oversees mentorship and recruitment for the firm. In addition to his significant experience in landscape architecture, he provides expertise in landscape management, giving him the ability to plan for the long-term success of EPTDESIGN's projects. Since joining the firm in 1996, Horsley's strong personnel management and motivational skills have provided mentorship at all levels of the firm's practice. He acts as the client's representative to ensure the firm's designs are thoughtfully implemented with strong craftsmanship and contextual meaning.
Horsley's representative project experience includes landscape design and construction services for the University of Southern California's (USC) Caruso Catholic Center and Our Savior Cathedral, the newest USC campus landmark; the landscape master plan for Disney's Prospect Studios, which created a stately entry for visitors, incorporated a number of sustainable design practices, and converted a turf hillside into a strolling and viewing garden; and landscape design and management services for The Ratkovich Company's The Alhambra project, a 40-acre site with over 1 million square feet of adaptive re-use space used to create an urban village with offices, institutional space, retail shops and residences.
Horsley earned his bachelor's degree in landscape architecture from California State Polytechnic University, Pomona, Calif. (Cal Poly Pomona). He has been the recipient of numerous prestigious design awards for landscape architecture, including several honor awards from the Southern California Chapter of ASLA. The awards recognize the top landscape designs and urban planning projects across the United States. Horsley is a member of the U.S. Green Building Council (USGBC).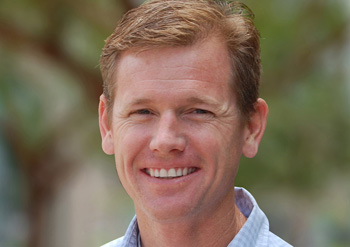 Scott Horsly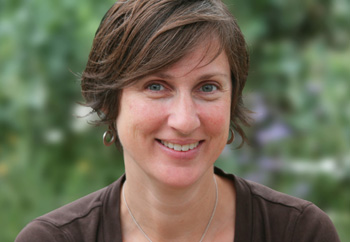 Claire Latané, ASLA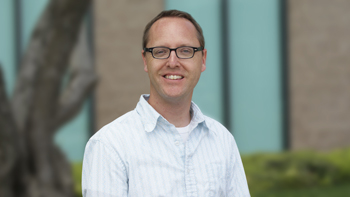 Ian Morris, ASLA
Latané leads the firm's sustainable design practice. In addition to her project work, Latané provides continuing education on sustainable landscape systems to each of the firm's studios. She is especially focused on greening schools and communities, and is a certified Nature Explore outdoor classroom designer by the Arbor Day Foundation.
Her project experience includes managing the LEED Platinum certified Frontier Project, including the design of an innovative natural stormwater treatment system for the Cucamonga Valley Water District. Partnering with HMC Architects, Latané and the EPTDESIGN team developed design concepts and fundraising initiatives for the pioneering project comprised of a demonstration building and gardens aimed at educating homeowners and businesses about how and why to create sustainable landscapes. Latané also led the participatory design process for the redesign of the City of Irvine's Adventure Playground and the design for the El Sereno Arroyo Nature Playground for the Trust of Public Land, which converted a vacant lot in El Sereno into one of Los Angeles' 50 Parks in just four months.
Latané is an accomplished author and regularly writes on ecological planning and design. Her articles have been published by the Landscape Architecture Foundation as well by professional journals and industry trade magazines. She has taught landscape architecture studio and lecture classes at East Los Angeles College and Cal Poly Pomona, where she serves on the Landscape Architecture Professional Advisory Board. She also serves on the California Urban Water Conservation Council's landscape committee and as Vice President of Programs-Elect for the Southern California Chapter of the ASLA.
Latané received a bachelor's degree in journalism and mass communication from University of North Carolina, Chapel Hill; and earned her master's degree in landscape architecture from Cal Poly Pomona. She is a LEED (Leadership in Energy & Environmental Design) Accredited Professional.
Morris, ASLA, has more than 15 years of experience in landscape architecture from design inception to completion. His expertise in high-density residential, hospitality, commercial, and estate residential projects is guided by an energetic perspective and an appreciation for contextually sensitive design. He leads the firm's initiative to mentor designers in drawing and design techniques.
His representative projects include The Village at Irvine Spectrum, a 1,500-unit luxury residential community with on-grade retail and pedestrian plazas in Irvine, Calif.; the design of several parks and open space within San Diego's Black Mountain Ranch community; and Sendero Community Retail Center in Rancho Mission Viejo, Calif., a neighborhood retail village with gathering places and intimate plazas for community events from farmer's markets to local concerts.
Morris received his bachelor's degree in landscape architecture from the University of Wisconsin, Madison. He has been the recipient of numerous design awards, including a nASLA National Honor Award for landscape architecture, and the Pillars of the Industry in Community Design award for The Village at Irvine Spectrum. He is a member of the Urban Land Institute (ULI).