10/3/2013
Silent Auction at ASLA Annual Meeting and EXPO Helps Support the Pioneers Initiative on Its 10th Anniversary
In 2003, The Cultural Landscape Foundation launched the Pioneers of American Landscape Design® initiative in partnership with ASLA, with the goal of documenting, collecting, and preserving the unique, first-hand perspectives of renowned landscape practitioners.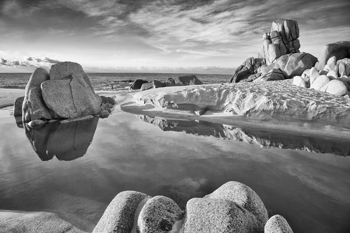 Sand Sculpted Monoliths © Tom Fox
To support the development of this and other important educational initiatives, TCLF is conducting its ninth annual silent auction of artwork November 16-17 during this year's ASLA Annual Meeting and EXPO in Boston. The auction, located at Booth 2454 in the Boston Convention and Exhibition Center, will feature sketches, paintings, photographs, books, clothing, and other works executed by notable landscape architects and artists, among them Millicent Harvey; Theodore Osmundson, FASLA; Ken Smith, ASLA; and Michael Van Valkenburgh, FASLA. The silent auction is made possible by Presenting Sponsors Deeproot and Polycor, and Educational Partner ASLA.

Pioneers of American Landscape Design® chronicles the lives and careers of those who have designed our gardens, parks, streets, campuses, cemeteries, suburbs, and the innumerable other environments in which we live. This initiative uses multiple formats—including biographical profiles, oral histories, tours, and print publications—to educate, inspire, and promote the active sharing of information. Pioneers includes hundreds of written biographies along with video oral histories with notable practitioners including Lawrence Halprin, FASLA; Cornelia Oberlander, FASLA; the late James van Sweden, FASLA; and others, all available free on TCLF's website http://tclf.org. A new video oral history with Laurie Olin, FASLA, will launch in November 2013.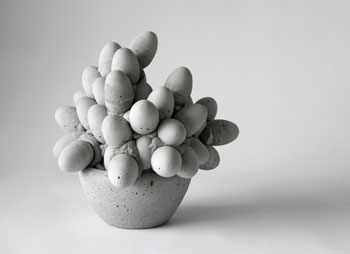 Eggplant © Larry Kornegay
The range of work offered in the auction is broad and includes Keiji Asakura's playful watercolor, Octopus Garden, inspired by the Beatles song of the same name; Claude Cormier's entertaining wall of stuffed toys; Tom Fox's dramatic photograph, Sand Sculpted Monoliths, near Cabo San Lucas, Mexico; Larry Kornegay's witty cast concrete sculpture, Eggplant; a rare print by Roberto Burle Marx; and Laurie Olin, FASLA's, lyrical drawing Pines of Rome, Villa Aurelia, among others. The complete auction catalogue is available online.