9/24/2013
New Exhibition on the Landscape Architecture Legacy of Dan Kiley
On the heels of the centennial of Dan Kiley's birth (1912-2004), the Cultural Landscape Foundation's (TCLF) annual Landslide compendium will focus on this great Modernist's life and legacy. Kiley designed more than 1,000 sites, and this year's Landslide, an annual compendium of threatened and at-risk sites, revisits more than two dozen of his landscapes around the country (and one in Paris) to assess the present state of his built legacy.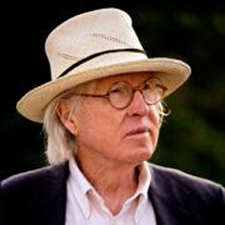 Dan Kiley
Some sites, such as the Miller House and Garden in Columbus, Indiana, have tremendous stewards insuring the maintenance and future viability of the landscape; some including NationsBank Plaza in Tampa, Florida, have been threatened but are now being rehabilitated; and some like the grounds of Dulles Airport, outside of Washington, D.C., have been radically altered.
Landslide 2013 includes a profusely illustrated website, along with a traveling, 45-piece photographic exhibition that will premiere at the Boston Architectural College on November 14, in advance of ASLA's Annual Meeting and EXPO. Photography has been specifically created for this exhibition and donated by many notable artists including Marion Brenner, Affiliate ASLA; Todd Eberle; and Alan Ward, FASLA. A full color exhibition catalogue, titled What's Out There: The Landscape Architecture Legacy of Dan Kiley, features insightful and entertaining recollections by friends, colleagues and family, including Cheryl Barton, FASLA; Kevin Roche; and Peter Walker, FASLA. Additional information is available at TCLF's Web site: http://tclf.org/event/kiley-exhibition-opening-reception.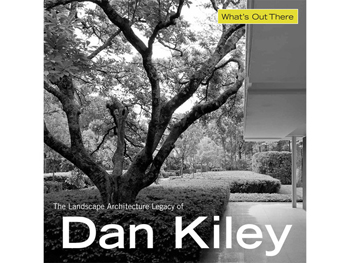 Landslide 2013 has received generous support from Presenting Sponsors, The Davey Tree Expert Company and Victor Stanley, Inc.; Exhibition Partners, the Boston ASLA Chapter and the Boston Architectural College; Media Partner, Landscape Architecture Magazine; and Education Partner, ASLA. Additional support for the exhibition has been provided by Armstrong Landscape Design Group; The Office of Cheryl Barton; The Office of James Burnett; Brown Richardson and Rowe; CMS Collaborative; Julie Donnell and John Shoaff; Halvorson Design Partnership; Hoerr Schaudt Landscape Design; Edmund Hollander Design; the Hubbard Educational Foundation, Inc.; Kornegay Design; Lee and Associates Inc.; Mia Lehrer + Associates; Jeanne and Steve Maritz; Joeb Moore + Partners, Architects; oslund.and.assoc.; Janice Parker Landscape Design; PWP Landscape Architecture; Reed Hilderbrand LLC; Sasaki Associates; Joe and Carol Shull; Suzanne Turner Associates; Michael van Valkenburgh Associates; and WORKSHOP: Ken Smith Landscape Architect.