7/29/2013
Why I Love Boston!
A message by Tom Ryan, FASLA

My colleagues and I love living and working in Boston and New England. While you are here for the ASLA Annual Meeting and EXPO, we want to encourage you to participate in some unique opportunities to explore the region through our eyes.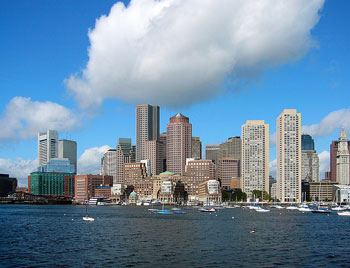 Plan to arrive by Thursday, November 14, because we've organized Field Sessions on Friday, November 15, to inform, inspire, and introduce you to what we love about Boston. A large number of landscape architects call New England home—and have from the beginning—and these sessions are being led by some of our very best. You will have a great time, all the while learning the lay of the land.

New England is rich in historic landscapes. Visit two of Newport's most significant cultural and historic landscapes, The Elms and Rough Point (FS001) , or explore sustainable futures for historic properties including Olmsted landscapes in North Easton and Milton (FS002).

Boston is a very walkable city. Walk with the Boston Tree Party: Examining Tree Planting in the City session leaders to see some of Boston's iconic plant and garden designs and examine cutting-edge techniques for urban planting (FS009) or get a firsthand account of the Four Gardens of Olmsted's Fenway showcasing new and renovated landscapes in one of Boston's most interesting neighborhoods (FS014). See the results of our "Big Dig" on the Rose Kennedy Greenway (FS020) tour and learn about the urban renaissance in the heart of the city that capped the most expensive highway project in U.S. history.

Boston is defined by its waterfront and its rivers. Olmsted was largely responsible for the development of the parks along those rivers. Cruise down the Charles River to explore the sights of Boston to see why the first metropolitan park system, Back Bay promenade, has become a hot spot for three major universities, skaters, bikers, and cars (FS019).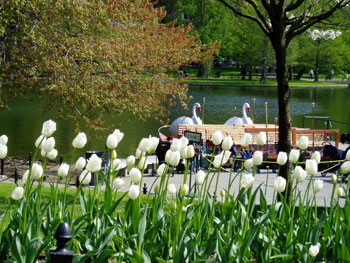 New England is also the birthplace of the Industrial revolution in the United States. Waltham was the beta version of the mill complexes in Lowell and Lawrence. Tour a National Historic Registered mill factory in Waltham and hear how a series of stormwater infiltration techniques rehabilitated a former industrial site on the banks of the Charles (FS012). 

Boston is also home to two of the most historic landscape cemeteries in the United States. Learn a lesson in contemporary cemetery design in the context of historic Mount Auburn and Forest Hills Cemeteries (FS003). Also, learn how they are adapting these historic landscapes as active commemorative places.

These are only a select few of the sessions scheduled. Browse our complete list of Field Sessions, choose your session, and we will see you in Boston as we kick off more than 140 education sessions, Learning Labs, the awards program, and the largest EXPO in the industry. You will have a wicked good time.

Regards,

Tom Ryan, FASLA
Principal, Ryan Associates
Faculty, Harvard GSD