6/17/2013
Zweifel Elected as 2014 President-Elect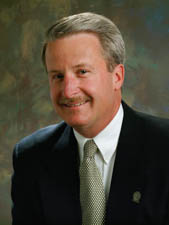 K. Richard Zweifel, FASLA, has been elected 2014 president-elect by Full/Fellow, Associate, and International members. Zweifel, who is professor and associate dean of the College of Architecture and Environmental Design at Cal Poly in San Luis Obispo, California, will be sworn in as president-elect at the 2013 Annual Meeting in Boston this fall and as president at the 2014 meeting in Denver.
A total of 3,425 votes were received from eligible members—1,608 paper ballots and 1,817 electronic ballots. This represents 28.6 percent of eligible votes.
You can view and read Zweifel's speech before the Board of Trustees
here
.