6/17/2013
People
Announcements
Ann Mullins, FASLA, principal of wjmdesign llc, has been sworn in as an Aspen, Colorado, City Council member. She is the first landscape architect to serve on the Aspen City Council and the first woman to be elected to the City Council in many years. Mullins was one of four candidates running for two open council positions in a race that also included six candidates for mayor.
Mullins has served on Aspen's Historic Preservation Commission for seven years prior to the election. She is required to resign from the HPC to begin her four-year council term.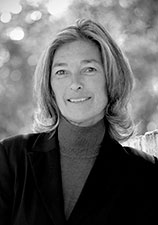 Ann Mullins, FASLA
Mullins earned her Master's of Landscape Architecture from Utah State University, Logan. She then worked at Sasaki Associates in Watertown, Massachusetts, and Jones & Jones, Seattle, before cofounding Civitas in Denver in 1984. In 2003 Mullins became campus landscape architect at the University of Colorado at Boulder. Then in 2006 she moved to Aspen and has since started wjmdesign, a landscape architecture firm that focuses on historic and cultural landscapes.
Susannah Drake, ASLA, has been named as one of five Fellows to participate in the Design Trust for Public Space's "Under the Elevated: Reclaiming Space, Connecting Communities." The project will engage community leaders, planners, landscape architects, architects, artists, and cultural organizations to develop strategies to maximize the function, use, and spatial qualities of the millions of square feet of space underneath New York's bridges, elevated highways, subways, and rail lines—from dark, litter-strewn expanses of parking under the Brooklyn-Queens Expressway to arched gateways beneath the 1 train in Harlem.
Under the Elevated will produce design guidelines as well as programming and policy recommendations that will inform the transformation of spaces citywide and around the world.
Drake is the principal of dlandstudio architecture + landscape architecture, an award-winning design firm based in Brooklyn, New York. Her projects include BQE Trench: Reconnection Strategies for Brownstone Brooklyn; Rising Currents: A New Urban Ground; and Gowanus Canal Sponge Park.