4/16/2013
LAND Forum 3: The President-Elect Candidates Respond
In the last issue of LAND, we introduced the second of three questions posed to the candidates for president-elect. Here is the third. The question: The past years have been particularly rough on recent landscape architecture graduates and early career professionals. How can the profession and ASLA help them regain momentum?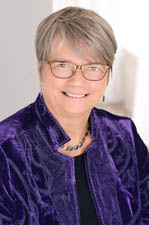 Vaughn B. Rinner, ASLA
This is one of our greatest challenges. ASLA is a forum for idea exchange and networking, providing access to professional information and continuing education while promoting landscape architecture. This is important to both early career and seasoned professionals. The delivery methods, however, need to be diverse. We must:

Communicate and connect. The means of communication and outreach at ASLA are increasingly dependent on the web, in line with the ways recent graduates gain and exchange information. The expanded use of social media and online education, coverage of student projects, and participation in public awareness and other programs can help to connect recent graduates to the Society; we need to find ways to increase their awareness of the resources and services ASLA offers, as well as the important advocacy ASLA provides.

Develop relationships. Student membership and a year of free membership after graduation, followed by a graduated membership fee, are designed to help recent graduates take advantage of what ASLA offers. We must continue to look for ways to make membership available to unemployed or underemployed recent graduates. However, the ongoing challenge to assisting recent graduates is first establishing and then maintaining a real relationship with them. Connections with the students are often broken as graduates relocate. Unless we forge a relationship with them, they do not place a high value on maintaining communication. Discussions with the faculty of the LA programs may suggest ways in which ASLA can develop an enriched relationship with both students and faculty to better assist in the transition from education to professional practice.

Provide opportunities for action. Recent graduates and early career professionals are often very active in their communities, initiating innovative projects and collaborations even as career opportunities have been limited. We need to connect with this energy through local ASLA chapters, recognizing work that young professionals are undertaking and offering expanded opportunities for community action. Landscape architectural firms also often provide pro bono public service and can reach out to involve early career professionals in their projects. Such exposure and mentoring helps graduates to stay involved with the profession until they have the opportunity for professional employment.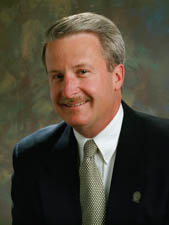 K. Richard Zweifel, FASLA
I believe there are three essential components that can assist in keeping career momentum positive for these groups. They each require increased involvement and continued investment in keeping ASLA's related programs and services energized, timely, and broadly available.

Connecting with the profession. The challenge and opportunity we collectively share is to set in place a continuum of connection with the profession that keeps career momentum as steady as possible in times of economic uncertainty as well as stability. It needs to begin prior to graduation.

Broadening support and participation in the successful work of ASLA's Emerging Professionals Committee at the national and chapter levels encourages multiple avenues for linking with the profession in those very areas that are of particular importance to this group. They include: résumé/portfolio review workshops, participation in related social networking venues, licensure preparation assistance, facilitating internships and office access, skill growth through LA CES opportunities, and assistance in developing ongoing connections with established professionals.

Providing information and awareness. The services and information offered through JobLink, LAM, RFQ opportunities, LAND, LATIS Series, The Dirt, and the awards programs provide an incredibly rich array of specific and timely information to assist those early in their careers to become aware of the full breadth of current professional opportunities. Continued high prioritization of ASLA's role as the primary place to seek a wide array of current professional practice information and opportunity will help to provide critical advantage in keeping momentum for those new to the profession.

Encouraging networking access. Ours is a profession of relationships. Supporting programs and information services that assist in networking access is essential to maintaining momentum for early career professionals. ASLA's national and chapter websites, outreach programs, and The Field and LinkedIn groups all play invaluable roles in providing timely information for access to an extensive range of networking opportunities. Examples include notifications of conferences and events, invitations to participate in ASLA advocacy and communication programs, PPNs, committees, and social events. To keep momentum positive and extend our reach to this cohort, we also need to encourage their regular input in shaping initiatives for inclusion.