4/2/2013
City Shaping with Civic Horticulture
 A national conference titled Civic Horticulture will be held on May 17 in Philadelphia to examine how horticulture has been and can be employed in city shaping. Nationally recognized speakers will examine how the concept of civic horticulture, which bridges aesthetics and economics along with natural, cultural, and ecological systems, has been successfully used as part of Philadelphia's city shaping and what other cities can learn from Philadelphia's example.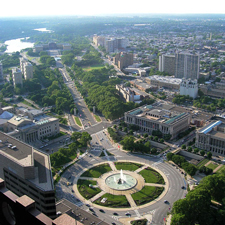 Ben Franklin Parkway
The conference, organized by The Cultural Landscape Foundation and the Pennsylvania Horticultural Society, is divided into three themes – The Street; The Productive Garden; and Parks and Plazas – that will address the following issues: health/lifestyle, environment, economy and sense of place.

The idea of civic horticulture has substantially matured and expanded since the days when it meant just planting street trees for their shade or aesthetic value or the plant collecting mania that resulted in what was then considered fashionable masses of vibrantly colored plants often laid out in intricate mosaic patterns.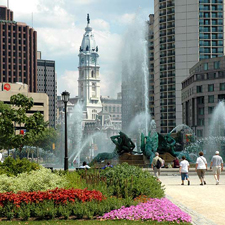 Logan Square
Today, in this post-Earth Day generation, benefits that were once limited to those that were merely aesthetic and economic, have been expanded; leveraging the interconnectedness of the natural, cultural and ecological systems that provide the essential foundation for civic horticulture, while recognizing its prominence in fostering healthy, vibrant cities.

Featured speakers include: Elena Brescia, ASLA; Raymond Jungles, FASLA; Mia Lehrer, FASLA; Keith McPeters; Matthew Urbanski; Susan K. Weiler, FASLA; Henry White III, FASLA; Peter Wirtz; and Thomas Woltz, FASLA.

Complete details: http://tclf.org/event/civic-horticulture-conference-philadelphia.


LA CES credits will be available for this event.