4/1/2013
Obama Names Five National Monuments
Earlier this week, President Barack Obama, using executive power, unveiled the establishment of five National Monuments, encompassing half-a-dozen states. Unlike a National Park, which requires an act of Congress to create, a national monument only requires a presidential proclamation. The five national monuments include:  
Col. Charles Young Buffalo Soldiers National Monument
This monument in Wilberforce, Ohio, will preserve the former home of Colonel Charles Young, an Army officer in the early 1900s who was the first African-American to achieve the rank of colonel and the third to graduate from West Point. 
First State National Monument
As the first state to ratify the U.S. Constitution, Delaware is getting its own monument celebrating the state's settlement by Dutch, Swedish, Finnish, and English immigrants. The park will include three areas important to Delaware's history: the Dover Green, the New Castle Court House complex, and the Woodlawn property. 
Harriet Tubman Underground Railroad National Monument
This new monument located on the eastern shore of Maryland honors Harriet Tubman, the most celebrated conductor on the Underground Railroad. The park encompasses land where Tubman grew up, lived as a slave, and became a leader of the organization that helped free slaves. Also preserved is the former home of Jacob Jackson, a free black man who helped Tubman communicate in secret using coded letters.

Rio Grande del Norte National Monument
Extinct volcanoes, picturesque landscapes, rich wildlife, and spectacular rafting, fishing, and hiking made this chunk of land, which is situated close to Taos, New Mexico, worthy of becoming a national monument. Plus, the area is rich in archaeological artifacts from Hispanic settlers.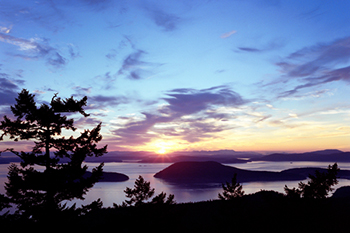 San Juan Islands National Monument
This chain of 450 islands and pinnacles, which is a portion of the San Juan Islands in Washington State's Puget Sound, is the habitat of bald eagles, orca whales, harbor seals, and many more animals, making for idyllic camping, kayaking, and birdwatching. Plus, it's dotted with historic lighthouses and millenium-old fossils.

These national monuments will permanently protect a diversity of lands and waters that give all Americans the chance to better understand our nation's history and provide an opportunity to experience our country's outdoor heritage. The National Monuments will leave a lasting legacy of the importance of protecting unspoiled natural areas and historic places for the benefit of current and future generations. The White House has also stated that these "designations will have a positive, stimulative impact on the local economies and are an important way to commemorate the country's history." According to a 2006 National Parks and Conservation Association study circulated by the White House, each federal dollar invested in national parks generates at least four dollars of economic value to the public.

ASLA is pleased with this announcement and has joined with members of the Cultural Resource Preservation Coalition to thank President Obama for his continued support for the creation and preservation of historic monuments.