4/1/2013
LAND Forum 2: The President-Elect Candidates Respond
In the last issue of LAND, we introduced the first of three questions posed to the candidates for president-elect. Here is the second. The question: As a small profession, we have a loud voice. How do we make it even louder to ensure we are heard?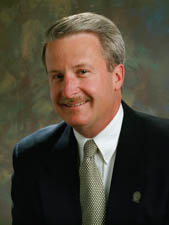 K. Richard Zweifel, FASLA
To increase the volume, we must expand and leverage participation within AND beyond the discipline in communicating our message. The more we can engage broad involvement in acknowledging the role and significance of landscape architecture, the more the profession's voice will be amplified in ways to be truly heard. As project complexity, consequence and exposure increase, so does the importance of identifying the profession's impact by example. Communicating the clarity of its contribution further distinguishes the profession in an increasingly crowded field of contenders for public and political attention.

What landscape architects provide does make a difference. The on-going challenge is the public connection of the profession with the range and significance of the work it accomplishes. I believe the profession's voice can be heard more clearly, when readily associated with visible and accessible examples. Continuing and expanding the energy and investment in high impact initiatives such as ASLA's current demonstration and research initiatives, focused awareness campaigns, advocacy engagement and stellar communications, remain core to extending the profession's reach.

Furthering the successes of ASLA alliances and partnering opportunities with collateral organizations and coalitions with shared interests, provides important leverage in augmenting the voice of the profession and expanding its influence. This includes the many non-design based, public interest organizations dependent upon the profession's skills and abilities to provide solutions.

ASLA membership must grow to include a greater percentage of landscape architects in all areas of practice in order to increase the base for additional amplification. We also need to keep members connected by encouraging multiple opportunities for national, chapter and individual involvement and benefit. All the while, sensitive to the realities of practice demands.

How broadly the profession is heard over time is likewise connected with investment in its future through active participation and support of education, professional access, career discovery and mentorship programs.

ASLA's leadership role remains central to the clarity, coordination and advocacy effectiveness of the professions voice. Strategic acceptance of a pervasive and sustained focus on awareness, political engagement and communication remains essential. We must be in it for the long term, including as many voices as possible in the effort.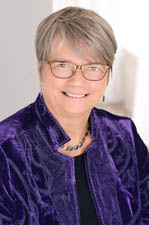 Vaughn B. Rinner, ASLA
I believe that there are four main areas that the ASLA should focus on to further amplify our voice.

Social Media. One reason for the "loud voice" of the profession is the creative and consistent presence the ASLA has established on the Internet. The widespread following of The Dirt as well as the excellent discussions facilitated by ASLA staff and members on social media sites are very effective in raising awareness of landscape architects as thought leaders and practitioners. These are combined with cost-effective, in-house graphics development, important for a design profession. Continuing to enable creative staff in further expanding our Internet presence is vital.

Membership Growth. It is critical to grow and sustain the membership of the ASLA in order to further amplify our voice. The Society is making a significant investment of resources on increasing membership, while developing a sustainable ongoing process for retaining members. The reinstatement of a staff position to support membership was an important step, and it will be helpful to provide skills training to chapters to assist in attracting members. We must also improve direct communication with members and students to make certain they are aware of the full range of membership benefits.

Training and Education. The ASLA has provided a variety of specific leadership training options over the years. Currently, a component of leadership training is inherent in the Summits that bring together representatives from the chapters to address specific action areas. These important programs assist an ever-larger number of members in developing a larger public voice. These summits include our on-going work with federal advocacy and licensure, as well as current work with state advocacy, public relations, and membership.

Partnerships. Partnerships have proven to be an effective way for smaller groups and organizations to increase awareness and effect change. We have good examples of effective partnering that help to amplify our voice; our work on SITES demonstrates how leadership and collaboration have broadened the visibility of the profession. We need to continue to improve our dialogue with allied professionals as well as within landscape architecture organizations, increasing our visibility and stature in multiple ways.