3/18/2013
People
Announcements

SmithGroupJJR, one of the nation's largest architecture, engineering and planning firms, has hired senior landscape architect and planner Mark Soden to lead its Campus, Community and Waterfront studio at its Phoenix office. 
Soden joins SmithGroupJJR from his own firm, Soden Planning + Design pllc, a landscape architecture, land planning, and urban design firm in Scottsdale, Arizona. Prior to that, Soden was a senior planner for the Salt River-Pima-Maricopa Indian Community in its Department of Community Development. Notable projects for Soden include the Tempe Center for the Arts, for which he served as principal–in-charge of site and landscape design.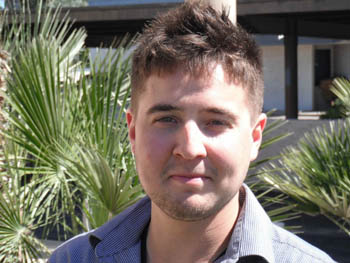 Norris Design has hired Greg Rowan, Student ASLA, a landscape designer, to join the Phoenix office. Rowan will work the Norris Design team. He brings expertise in graphic renderings and diverse knowledge in the field of landscape architecture and urban planning. His previous experience includes mixed-use developments and conservation and restoration projects. Rowan is a recent graduate of Penn State University.

Norris Design is a worldwide leading strategic partner in planning, landscape architecture, and project promotion with offices in Austin, Texas; Frisco, Colorado; Tucson, Arizona; and Chicago, Denver, and Phoenix. For more information, visit www.norris-design.com.

The Florida International University (FIU) College of Architecture + the Arts has a new Dean's Leadership Advisory Board, including Roberto Rovira, ASLA, chair of FIU's Landscape Architecture Department. The 32-member board, consisting of prominent leaders in the performing arts, visual arts, design, finance, business, and communication, assists Brian Schriner, dean of the College of Architecture + the Arts, by supporting and representing the college's interests in the community. Centering on South Florida's arts, design, and cultural transformation and the college's resulting unique leadership opportunities, the board recently discussed the implementation of its 2013–2014 strategic initiatives: securing the necessary financial resources to ensure student access and timely completion to degree; finding gainful and meaningful internships and employment for the college's students and graduates; increasing the college's public–private partnerships, entrepreneurial opportunities, and study abroad programs; and launching specialized and interdisciplinary academic initiatives at the college's recently opened Miami Beach Urban Studios.