3/18/2013
LAND Forum: The President-Elect Candidates Respond
For the next three issues of LAND, candidates for president-elect will respond to questions posed by the editor. Here is the first. The question: What do you see as the three most powerful driving forces that will shape the profession in the next two years?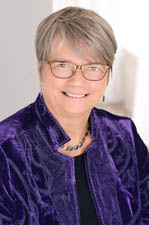 Vaughn B. Rinner, ASLA
Everything is connected—this is a fundamental understanding we share as landscape architects. When we consider the powerful forces shaping the profession in the near future, we see that they are all related. There is an exploding interest in human health and welfare. This concern extends to the health of the physical environment, and, beyond that, to the economic and cultural health of our communities.
A reflection of the growing concern for the quality of our environment is the increasing buy-in to the concept of sustainability, of living and growing in ways that will not harm our ability to have healthy communities continuing into the future.
Within this umbrella of growing interest in health and sustainability, there are some specific drivers that are creating demand for our services and expanding opportunities for landscape architects. These include:
Mobility. The expansion of transportation alternatives will increasingly require the services of landscape architects. Our skills are needed to redevelop roads that accommodate bikes, pedestrians, and transit as well as cars, while providing appealing and functional community space. The desire for walkable environments and a more active lifestyle will continue to increase the need for trail systems and access to outdoor recreation in close proximity to where people work and live.
Community Vibrancy. In our increasingly hectic and digital world, people are seeking places where they can live, work, and play. They want vibrant mixed-use environments with interesting, attractive public spaces offering a variety of experiences. Creating these places requires both the planning and design skills of landscape architects.
Adaptation. The impacts of climate change and sea level rise are finally becoming apparent to a much wider sector of the population. In order to grapple with water availability and quality, flooding, and appropriate land use, we need to develop adaptive processes of decision making. Change over time is fundamental to the work of landscape architects, and our skills are needed to lead teams, develop solutions, and design sites that offer multiple benefits.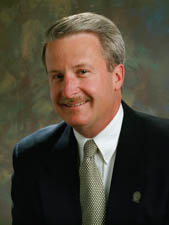 K. Richard Zweifel, FASLA
A longer view could well include others, but I believe the continued "greening" of public awareness, as well as the scope and speed of economic and technological change, will likely be the forces that most directly help to shape landscape architecture during the next two years. They are intertwined and will continue to broadly influence all areas of practice.

Greening of Public Awareness—The stature of our profession and leadership opportunity continues to increase as the broad public message of how collective actions affect environmental consequence and the quality of life is communicated. The evolution of "green" as a catch phrase to one of greater depth in public, political, and client discernment directly benefits and shapes our profession. The momentum for the profession to serve as the nexus for creative and inclusive response to a range of green issues is in turn connected to an increased demand for adaptability, new collaborations, research and evidence-based solutions in the very areas of landscape architecture's most significant strengths.

Breadth and Depth of Economic Influence—With all sectors affected, the recession and its lingering aftermath has required more to be done with less or at the very least, differently within the profession. The magnitude of federal legislation success in support of transportation, water and stormwater, sustainable design, and livable communities initiatives will significantly influence the profession in terms of essential skills and specializations for engagement opportunity. Whether through greater competition, market access, higher education funding support, or more complex work opportunities, the profession is being shaped as result of direct and indirect economic forces.

Technology interdependence—Technology continues to infuse and influence all aspects of the profession at an exponential pace. We are connected as never before. Data access, design development, analysis, and communication tools are readily available to help level the opportunity field for more practitioners. With users becoming largely untethered to location and expecting access, technology is also driving accelerated response times, global market access, ever-changing skill-set demands, work place composition, design requirements, supporting specializations, and furthering interdisciplinary engagement. All of which are essential to leveraging the profession's leadership role in increasing complex projects.