3/1/2013
Pamela J. Linn, ASLA
Pamela J. Linn, ASLA, PLA, brings diverse work experiences and a long record of service to the profession that have taught her the importance of good communication with peers, allied professions, and the next generation of landscape architects.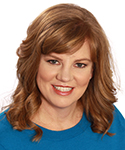 Pamela J. Linn, ASLA
Pam is a senior landscape architect with the Waukesha County Department of Parks and Land Use. Combining her current role and prior position with the City of Green Bay Parks Department, she has been in public practice nearly 20 years. Pam specializes in open space design, long-range planning, development and construction management of large capital projects, and parkland acquisition. Her work has helped Waukesha County Parks to grow to over 8,000 acres. Pam's passion for creating parks and preserving open spaces resulted in numerous awards.
Pam currently serves as the Wisconsin Chapter Trustee, and she sits on the Audit Committee and the Government Affairs Committee. Prior positions include Chapter President Council Chair, Public Affairs Advisory Committee, Nominating Committee, Licensure Committee, and the Finance Committee. She attended the Visibility Summit in 2010 and 2011 and the Licensure Advocacy Summit from 2007–2010. Wisconsin Chapter activity included two terms as Chapter President 2004–2010, Licensure Upgrade Committee, Wisconsin Education Conference Chair, Recognition Awards Chair, Professional Awards Jury Chair, and Visibility Chair.
Pam has embraced her role as advocate to promote visibility of the profession and increase landscape architecture's voice in government affairs. Pam played a vital role in negotiating with green industry associations to build a consensus amongst allied professions and legislators in order to pass the Wisconsin Practice Act.
Pam is a graduate of the University of Wisconsin. Like many in the profession she discovered the study of landscape architecture while in college. She believes that it is very important to develop an understanding and interest in the profession early. She has been active in creating introductory programs for career fairs, scout troops, and other school groups. Over the past nine years she has been involved in National Landscape Architecture Month, coordinating Wisconsin events as part of a national campaign and leveraging these opportunities to create better understanding, visibility, and credibility for the profession.