3/1/2013
Vaughn B. Rinner, ASLA
Concepts and Aims Statement 

If selected as president-elect of ASLA, I will bring my broad and deep knowledge of ASLA programs and resources to focus on: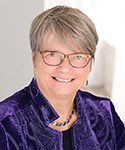 Vaughn B. Rinner, ASLA
Serving Our Members

My top priority is to serve the membership. The executive committee, other volunteer leaders, and the staff of ASLA should connect face to face with members, students, faculty, and other landscape architects to increase the awareness of what ASLA offers and to grow membership. Many members and potential members are not fully aware of the benefits that ASLA provides. We need to better communicate the availability of ASLA tools and resources.
A major benefit of membership is the opportunity to spend time with other landscape architects. ASLA should assist in the creation of more effective local interactions and programs. We must commit to mentorship; we need to help each other intergenerationally, engaging practitioners with educators, students, and emerging professionals, particularly in these challenging economic times.
Using Resources Wisely
ASLA undergoes a continually updated strategic planning process that requires the coordinated effort of members and staff. This transparent process supports ASLA as a dynamic organization, alert to opportunity and responsive to member needs.
The primary resources of ASLA are people: members, volunteers, and staff. We are fortunate to have creative, empowered individuals at our headquarters who possess a real understanding and love of landscape architecture. We need to carefully allocate our financial resources to best utilize the brainpower, energy, and time of both staff and volunteers.
Increasing Awareness and Advocacy
Landscape architecture is a diverse practice. This is our strength and our challenge. The role of ASLA as the voice of the profession is an important one, enhancing our visibility and demonstrating the important work we do. We must advocate for programs that provide work for landscape architects, and also for initiatives consistent with our values. Working together, we can continue to prosper as landscape architects while promoting balance, productivity, and sustainability.
It would be an honor and a joy to serve you and to work with you as president of ASLA.
Biographical Statement
Vaughn has been an active leader in and advocate for ASLA and the profession for over 25 years. She served as treasurer, president, and trustee of the Virginia Chapter. Her receipt of the Chapter President's Award from five chapter presidents as well as the Chapter's Distinguished Service Award attests to her long-term support of the chapter. She has participated on juries and design charrettes with landscape architecture students. At the national level, she served on Government Affairs and Membership Committees, participated in multiple Licensure Summits, and has been a leader in Professional Practice subcommittees. Having chaired the Finance Committee and the first Audit Committee, she completed her service as National Vice President for Finance and Investments in 2012.

Volunteer work has always been a valued part of Vaughn's professional and personal life. Her pro bono projects contribute to the quality of the public realm and to social service organizations. She was selected by the Virginia State Forester to fill the landscape architecture position on the first Virginia Urban Forest Council; her leadership contributed to a broadened understanding of our profession among a diverse group of "tree" people. She was twice appointed by the governor to serve on the Virginia combined professional regulatory board and was active in CLARB throughout her terms of service. She has served on the Management Committee of the Urban Land Institute Hampton Roads District Council for many years. In 2012 she was honored to receive the Inside Business Hampton Roads Woman of Achievement Award.

Vaughn is a collaborative and dependable leader who believes that listening carefully is critical in decision making, but that discussion must also result in action in order to move forward. During her many years as a private practitioner she has worked in differing types of design firms managing a wide variety of project types. She has a broad understanding of the issues landscape architects face in both public and private practice. A pragmatic visionary, she believes in working together to generate an ever-better environment for the growth and future of the profession.