1/22/2013
People
Yue Li, ASLA, has been named OLIN's newest partner, bringing 17 years of landscape architectural expertise to the position.
Li's design career began as a building architect. "I grew up in a family of architects and went on to study architecture at Tsinghua University in Beijing," she says. "However, my passion was always in landscape—I was always more interested in the formation of the exterior spaces of buildings. Unfortunately, when I was a student in the mid-1980s, landscape architecture was not a recognized profession in China."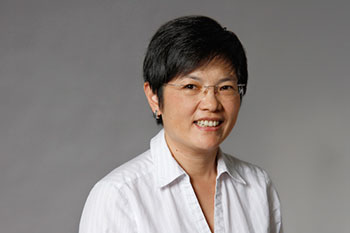 Yue Li, ASLA
After practicing as an architect in China for several years, Li moved to the United States with her husband when he began studying architectural intelligent design at Pennsylvania State University. Through her husband's studies at Penn State, she met several landscape architecture professors and eventually enrolled in a class on the history of landscape architecture.
Li's career at OLIN spans a decade and includes projects such as Massachusetts Institute of Technology Ray & Maria Stata Center in Cambridge, Massachusetts; Comcast Center Plaza in Philadelphia; Grange Park at the Art Gallery of Ontario in Toronto; and a master plan for Mission Bay in San Francisco. Li's most recently completed project is Philadelphia's Barnes Foundation.
"Working with Tod Williams, Billie Tsien and, of course, Laurie Olin, on a project such as the Barnes was a once-in-a lifetime opportunity," she says.
SiteWorks Landscape Architecture is pleased to announce the addition of four new members to our team, Mario Benito, ASLA; Francine Lieberman; Will Johnson, ASLA; and Cristina Cordero, Assoc. ASLA.
| | | | |
| --- | --- | --- | --- |
| | | | |
| Mario Benito, ASLA | Francine Lieberman | Will Johnson, ASLA | Cristina Cordero, Assoc. ASLA |
Benito comes to the firm with five years of experience in design and construction documentation. His focus has been on the development of public and cultural projects in the United States and abroad. He is currently a part of the resident engineering team for Park Phase I of Governors Island.

Lieberman, a recent graduate from the University of Maryland, worked as the partnership coordinator for the New York Restoration Project, conducting outreach for the MillionTrees NYC initiative. She will be aiding SiteWorks in the New York City Schoolyards to Playgrounds Program, working closely with The Trust for Public Land.

Johnson 's expertise is in construction detailing and design for complex urban sites. As a senior project manager, he has been involved in the design and construction of urban parks, playgrounds, schoolyards, sports facilities, and green-roof development. He is currently part of the design team for Marymount School of New York and will represent the firm as a member of the construction management team for several upcoming public open space projects, including Springfield Gardens in Queens, NY.

Cordero's academic achievements include the study of both Landscape Architecture and Architecture and Environmental Design. Her long-term professional goals are to focus on interdisciplinary design within the urban environment, specifically using Landscape Architecture to provide solutions to growing urban problems such a stormwater management and the negative effect of global warming. Currently she is part of the resident engineering team for Park Phase I of Governors Island.

Parkhill, Smith & Cooper, Amarillo, Texas, has hired Chad Dietz, ASLA, as a landscape architect. Dietz brings five years of experience to the company's higher-education sector.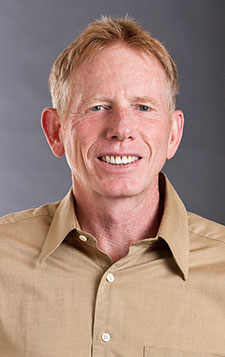 W. Dwayne Adams Jr., FASLA
W. Dwayne Adams Jr., FASLA, is among three new principals named by USKH Inc. (USKH), Anchorage, Alaska. The firm also appointed three new associates.
Adams joins Raymond Amsden, and Jacob (Jake) Gerondale as principals. The new associates are Ursula Dickeson, Sara Lindberg and Jared VanderWeele, AIA.
Adams joined USKH in 2010 when his previous firm, Land Design North (LDN), was acquired by USKH. He is manager of USKH's Landscape Architecture and Planning Division and a member of the firm's Board of Directors. Adams has nearly 40 years of Alaska experience as a landscape architect, planner, and public involvement specialist.
Among Adams' noteworthy projects are trail, park and facility master planning at Kincaid Park; Far North Bicentennial Park master planning; planning and design at Cuddy Family Midtown Park; and ongoing projects at various sports facilities in Southcentral Alaska, including Chester Creek Sports Complex, the West High School Stadium, and athletic complexes at Houston and Colony high schools in the Matanuska-Susitna Valley. Adams is a graduate of Texas A&M University.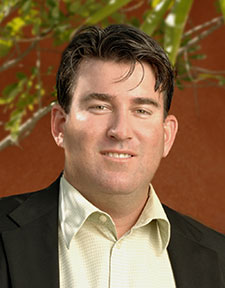 Hunter Booth
Hunter A. Booth, former partner in Graham-Booth Landscape Architecture, has opened a new landscape architecture firm, Booth Design Group Inc. The new office, located at 146 2nd Street North Suite 310 in downtown St. Petersburg, Flordia, focuses on urban design, planning, sustainability, and exotic landscapes.

Booth and his team boast more than 30 years of landscape design experience. He also earned his Leadership in Energy and Environmental Design, or LEED, accreditation to specialize in green building design. He has worked in the Tampa Bay area for 15 years.

Booth is joined by James Beatty, a registered landscape architect. Recent projects have included the Salvador Dali Museum in St. Petersburg; the Starling Community at Fish Hawk Ranch in Riverview; the Sandpearl Resort on Clearwater Beach; and Harbor Walk at USF St. Petersburg.