12/17/2012
People
Announcements

Civitas Inc., Denver, has appointed two new principals, Michelle Jeffrey Delk, ASLA, and Scott Jordan. Since joining the design firm within a week of each other in 2001, Delk and Jordan have each played major roles in contributing to Civitas's growth.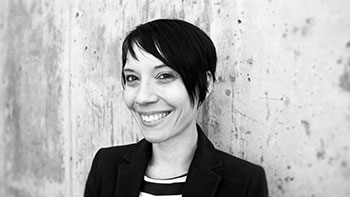 Michelle Jeffrey Delk, ASLA
Currently working on 200 acres of future Denver park system in Stapleton's redevelopment as well as the Central Park Boulevard Streetscape, Delk is also leading the firm's design efforts for a 1.5-acre piazza, a key public gathering and event space in downtown Greenville, South Carolina. She also designed the Salt Lake City Public Safety Building Plaza, part of the developing Civic Center District. Each of these projects is currently under construction.
Outside the office, Delk is involved with the landscape architecture programs at both the University of Colorado at Denver and the CU Boulder campus, where she is frequently a guest juror and student mentor. She is also a lecturer for the university and instructs graduate-level design studios. For the past eight years Delk has created and coordinated the juried landscape architecture exhibit (Im)Possible Design: landscape architecture. She is currently volunteering with the Community Coordinating District in downtown Denver working on the renovation of two downtown park spaces.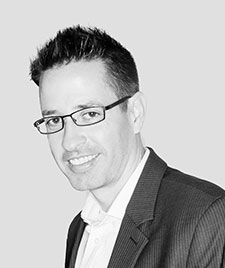 Scott Jordan
Jordan was project manager for the highly complex Los Angeles River Revitalization Plan that restores 32 miles of the famous channel and has gone on to lead the design and management of the San Diego North Embarcadero project. Currently, he is leading the design for St. Patrick's Island in Calgary, Alberta, which will transform an underused island into a 26‐acre park. He is also working on the design for Balboa Park's highly contentious Plaza de Panama Revitalization in San Diego, which will return 6.3 acres of parkland to pedestrian plazas and open space.
Jordan has mentored at the University of Colorado at Denver and in the ACE Mentor Program, where he was invited to be the lead mentor for the East High School chapter in 2010. His volunteer work includes coaching at the Miracles on Ice camp for the Bridge Project through the University of Denver, where he combines his passions of hockey and working with kids.
Kate Orff, ASLA
, founder of SCAPE, Forest Hills, New York, is one of six winners in the Architecture & Design category among the 50 recipients of a United States Artists $50,000 USA Fellowship grant for artistic excellence.
Meet all the Fellows
.