11/9/2012
People
Appreciations

James Brooks Breeden Jr., FASLA, died Monday, October 22, 2012, at his home in Springfield, Virginia. A native of North Carolina, he was born in Fayetteville on September 6, 1941, to James Brooks and Elizabeth Brown Breeden. He attended school in Fayetteville and entered college in 1959 at North Carolina State University in Raleigh. A year after marrying the former Peggy Joyce Carroll on June 20, 1964, he graduated with a bachelor's degree in landscape architecture.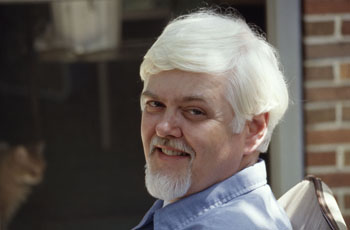 James Brooks Breeden Jr., FASLA
 
During his studies at N.C. State, Breeden was the honored recipient of a traveling scholarship awarded by Dumbarton Oaks, an institute of Harvard University. After graduation he worked professionally in Raleigh and Atlanta before becoming an instructor in the School of Environmental Design at the University of Georgia in Athens. In 1974, while teaching at UGA, Breeden earned a master's degree in landscape architecture and graduated with lifetime membership in the Phi Kappa Phi Honor Society. During his tenure at UGA, Brooks represented the School of Environmental Design at Honors Council and served on the University Curriculum Committee.

Breeden joined the faculty at the Ohio State University in Columbus in 1974, teaching first as an assistant professor in the School of Design, known today as the Knowlton School of Architecture, and advancing to associate professor before becoming a full-tenured professor. While at OSU, Breeden was a pioneer and published author in computer-assisted instruction in the field of landscape architecture.

Early in his career, in 1981, he served on the Council of Landscape Architectural Registration Boards. As a popular and respected teacher, Brooks was recognized by his students in 1984 with membership in the Honor Society of Sigma Lambda Alpha, Rho Chapter. In 1996, he was invited to serve as a visiting professor at the University of Canberra in Canberra, Australia. He was awarded the distinguished CELA Award of Distinction by the Council of Educators in Landscape Architecture in 2002 for his outstanding long-term contribution to both the discipline of landscape architecture and to landscape architecture education. In 2002, Breeden was elevated to the ASLA Council of Fellows.

Breeden retired from teaching in 2005 with the designation OSU Professor Emeritus, Landscape Architecture. The same year he was made a Member Emeritus of the American Society of Landscape Architects, Potomac Chapter. Beginning in 2006, Breeden became the sole proprietor of Larchsoftware.

In his postretirement years he focused on writing and publishing downloadable computer-assisted instruction software for the study of landscape architectural site planning and engineering. His major publication, LARCH: Site Engineering for Landscape Architecture, has assisted many in receiving their professional license. Today, numerous landscape architects and landscape architecture educators are following the example of their former teacher and carrying on his distinguished legacy.

All those wishing to honor Breeden are respectfully requested to consider a donation in his name to Capital Caring Hospice, Attn: Resource Development Department, 2900 Telestar Court, Falls Church, Virginia 22042.

Former ASLA member Eric Reid Fulford, a longtime Indianapolis-based/Midwestern landscape architect, passed away earlier this fall following a long bout with cancer. He was known for his community advocacy (see "Tilting at Grain Mills," LAM, April 1994), his beautiful color rendered hand drawings, his instinctual design sense, his fascination with materials and detailing, and, finally, for his tenacity.

Fulford was raised in the Pacific Northwest, the place he steadfastly called home, yet he committed his 30-year professional life as a landscape architect to the Midwest, a region he grew to admire and love. He studied geology as an undergraduate at Oregon State University and then turned from science to art/design and multidisciplinary collaboration when he earned an MLA from the University of Illinois in 1978.

In 1991, Fulford was awarded a Rome Prize in Landscape Architecture and in 1992 began a yearlong fellowship at the American Academy in Rome that resulted in two gallery installations: the Furnaces of Rome, a multidrawing conceptual exploration of the 1,850-year history of the roman temple of Antoninus and Faustina (see "Portfolios," LAM, May 1993), and Garden Gate Altar.

The most tangible and long-lasting result of that year in Rome was the establishment of the design studio ROAMworks/NINebark Inc. that he opened in partnership with his wife and fellow designer Ann Reed in 1995. A sampling of their built work in the Midwest includes the Indiana Veteran's Cemetery in Madison, Indiana; the proposed restoration of the Taggart Memorial in Riverside Park, Indianapolis; the Ruins at Holliday Park, Indianapolis; the Congressional Medal of Honor Memorial in White River State Park, Indianapolis (see "Power & Light," LAM, July 2000); and most recently the SKY FARM for Wishard Hospital, Indianapolis, a 30,000-square-foot green roof/organic garden that is currently under construction. This work and more can be seen at ninebarkinc.com.