11/6/2012
Product Profile: Longshadow Planters & Garden Ornaments
THEIR STORY
In 1993, Daniel and Charlotte Ward purchased a neglected 103-acre farm among the rolling woodlands, orchards. and wineries of Southern Illinois. The farm is named Longshadow after the long shadows cast by native trees across hill top meadows.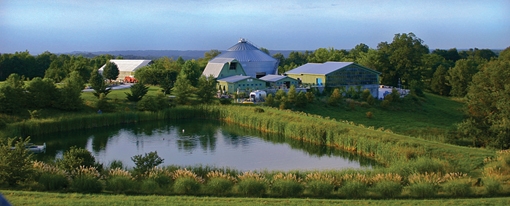 Longshadow "Factory in a Garden" Pomona, Illinois
After cleaning up years of neglect, Daniel and Charlotte proceeded to teach themselves how to make dry cast limestone garden ornaments. Using crumbling 100 year American designs as inspiration, they create works that are the very essence of American style and value. For eighteen years they have hand crafted and shipped thousands of Longshadow® garden ornaments to fine residences, cities, resorts, malls, universities and museums from coast to coast and overseas.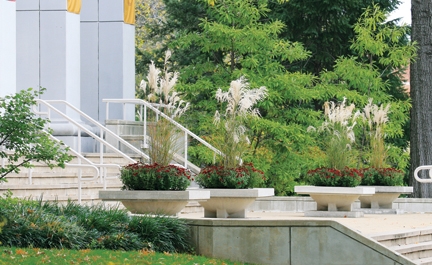 Prairie 48 Planter & Base 36 at American University, Washington, D.C.

DRY CAST LIMESTONE
Dry cast limestone has the beauty and durability of natural cut limestone at a fraction of the cost. When properly watered, the thick porous walls of Longshadow planters promote transpiration, which naturally protects plant roots from heat.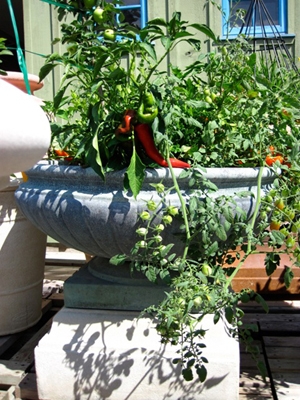 Vegetables and herbs thriving in Longshadow planters
As long as good drainage is assured, Longshadow planters withstand freezing and thawing.
 
STYLES & COLORS
Longshadow is offered in Traditional, Mediterranean, Prairie, Art Nouveau, and Modern styles. The natural color of Longshadow complements buff Bedford, Indiana, limestone, which can be augmented with washes and integral colors.
 
NEW FIGURES
This year, Longshadow artisans added Sphinxes and Four Seasons to complement the Recumbent Lion and Lioness that have been an important part of Longshadow designs for years.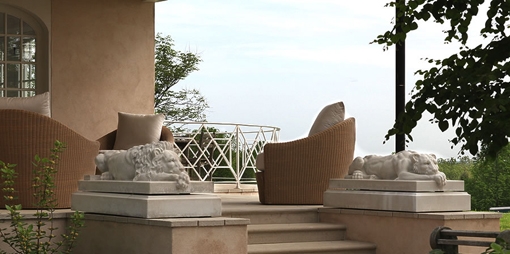 Recumbent Lion and Lioness with Plinths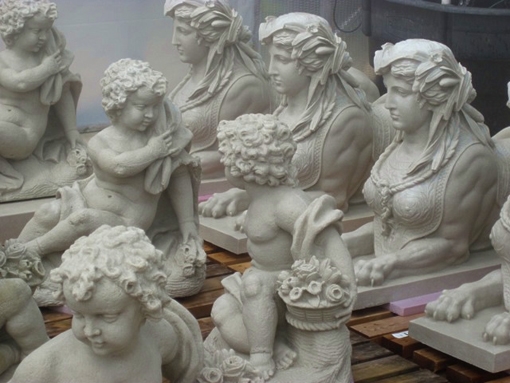 Four Seasons and Sphinxes
MORE
Longshadow designs include:

LONGSHADOW FINIALS
Sometimes, it's less effort and just as dynamic to use a Finial instead of a planter.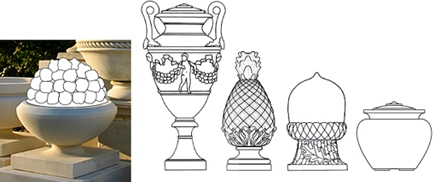 Pomegranate Finial, Florentine Finial, Pineapple Finial, Oak Acorn Finial, Shawnee Finial
 
AVAILABILITY
Longshadow is sold through trade professionals.

MORE INFORMATION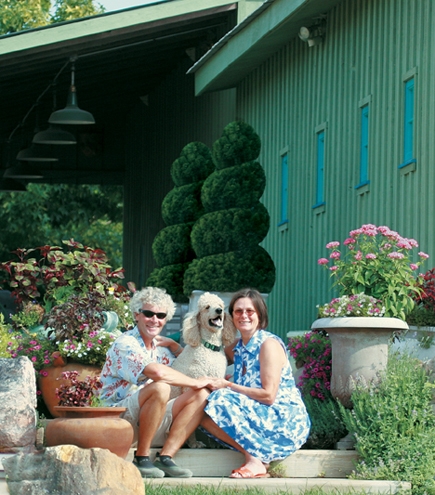 Charlotte and Daniel Ward

Visit Longshadow Gardens to experience new and vintage Longshadow on display and to take away inspirations for your projects.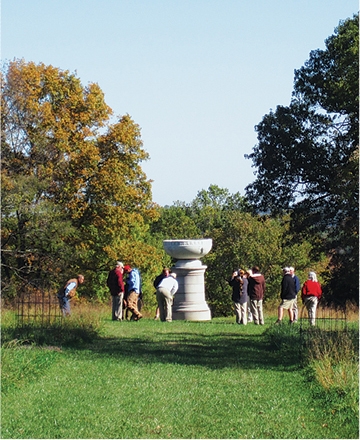 Visiting horticulturalists from the Saint Louis Zoo