9/24/2012
People
Chip Crawford, FASLA, has joined Forum Studio, the design arm of Clayco Inc., as senior principal, leading a dynamic team of planners, landscape architects, and urban designers in the St. Louis office along with several of his key associates.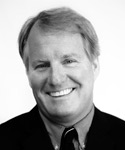 Chip Crawford, FASLA
In partnership with Chris Cedergreen, president and senior principal of Forum Studio, the new additions represent the diverse skillsets and expertise that will foster the integrated approach that Forum Studio sees as central to its future success, according to the company.
According to Cedergreen, "We are set to bolster our presence and build Forum Studio in to a leading design firm with global reach. Having an internationally recognized landscape architect like Chip Crawford is a key component to our strategy. Chip has been a leader in the industry for 28 years. His design vision, leadership, and experience are critical differentiators that will help us deliver on our promise of expertise-driven, performance-based design."
A past president of the Landscape Architecture Foundation and Fellow at Kansas State University, Crawford joins Forum Studio from HOK, where he built the HOK Planning Group, a global business unit of the renowned architecture firm.
"Forum Studio presents an exciting opportunity for me to design in a truly collaborative environment, where innovative design ideas meet real-world construction and implementation expertise," says Crawford. "As the name suggests, it's the forum that we are creating that enables us to deliver outstanding results for clients."
Also joining Crawford at Forum's St. Louis office are key associate moves from HOK, including Neil Eisenberger, ASLA; Andrew Kilmer, ASLA; Matthew Maranzana, ASLA; and Matthew Snelling, ASLA.