5/23/2011
Midyear Address, President-Elect Candidate Richard S. Hawks, FASLA
Richard S. Hawks, FASLA
Candidate for 2011–2012 President-Elect
(One-year term, becoming president 2012–2013)
Midyear Meeting Address
ASLA Board of Trustees
May 21, 2011, Washington, D.C.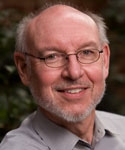 Richard S. Hawks, FASLA
On January 4, 1899, in the offices of Parsons and Pentacost, New York City, 11 professionals met to form the American Society of Landscape Architects. Today, the founders' names are iconic in the profession: John Charles Olmsted, Frederick Olmsted Jr., Beatrix Jones Farrand, O. C. Simonds, Warren Manning, and Downing Vaux, among others. The charter members instinctively knew that they could not realize their individual professional aspirations without the benefit of working collectively toward a common vision to achieve the greatest public good.
I am in awe of what these 11 individuals began. Consider for a moment that today there are 1,418 ASLA members for each of the original members. In 1899 there was no licensure, and today 50 states have licensure. The ASLA annual budget has grown from $77.95 in 1899 to today's budget of approximately $10 million. There were no landscape architecture programs or curriculum standards, and today 66 institutions offer more than 80 accredited degrees in 39 states.
I mention these facts to remind our membership how far this Society has come and that groups, no matter how small, can make great things happen with vision. I would suggest this very same spirit is alive today in some of the most unlikely places.
I just returned last week from chairing the Landscape Architectural Accreditation Board team reviewing a new school of landscape architecture at the Polytechnic University in San Juan, Puerto Rico. If accredited, the school will be the first program in Puerto Rico and the entire Caribbean basin. There are only 26 landscape architects in all of Puerto Rico, and the profession only recently obtained licensure. With fewer resources than what we take for granted in the continental United States, the students, faculty, and university administration are committed to bringing the expertise of our profession to an environment and society in desperate need. Their enthusiasm to embrace the profession in Puerto Rico is inspiring.
With this backdrop, I would like to briefly introduce myself to those who do not know me, highlighting those experiences that I feel qualify me to be elected president. Next I will elaborate on three overarching themes that would guide my presidency: Cultural Authority; Health of the Profession and ASLA; and Increased Dynamism.
I began my career at a two-person residential design firm in North Carolina. From there I joined EDAW in San Francisco, when the original founders were still involved and the total number of employees was less than 40. This was in 1972, and we soon plunged into a deep recession. I watched as the EDAW leadership not only survived, but as you all know, within decades grew to over 1,700 employees worldwide before joining AECOM.
My four years at EDAW opened my eyes to the need for strategic thinking, and an expansive view of the profession not seen since Olmsted. These professional experiences have given me a deep respect for the breadth of practice types—public, private, academic—from the smallest firms to the largest, rural to urban, and site design to regional planning. Similar to an ecosystem, our greatest chance of future success is professional diversity.
I left practice to go to graduate school and my professional calling in education, and have been the chair of the Department of Landscape Architecture at SUNY ESF in Syracuse for the past 23 years. This experience has provided me a different view of landscape architecture and the challenges of educating students for a changing profession, making graduates employable, and creating future leaders.
I have held offices and been on the boards of CELA, the New York State Licensing Board, the Landscape Architectural Accreditation Board, and the Landscape Architecture Foundation, and have been a member of the CEO Roundtable since its inception over a decade ago. The CEO Roundtable meets twice a year for two days, and the discussion focuses on the changing landscape of the profession, from business trends and international practice to mentoring new employees. My roundtable participation is one of the ways I have been able to keep in touch with leading practitioners. I believe these experiences will be valuable if I am elected because contemporary circumstances will require increased collaboration among all of these entities.
I would like to elaborate on the three themes of my presidency if elected:
Cultural Authority
The profession is on the brink of achieving the cultural authority for which we have striven for more than a century. ASLA needs to continue to lead the Society and allied design professions on major contemporary issues such as stormwater management and transportation issues, including complete streets, safe routes to school, and transportation enhancements, to name a few. The legislative advocacy and emerging research from ASLA, LAF, academia, and practice are astounding. Collectively we need to once and for all make the connection between the environment, public health, and quality of life. For example, Portland, Oregon, has recently cited one of the reasons they have weathered the poor economy is their public biking and public transportation initiatives. Sound crazy? Let's follow their logic:
Owning a car costs on average $4,000 a year
Owning a bike costs on average $100 a year
Leaving $3,900 to spend locally.
This is exactly the type of research and logic we need to guide urban policy.
Health of the Profession and ASLA
For us to reach this cultural authority goal, we must focus our attention on some very pragmatic issues confronting the profession and ASLA. For ASLA to continue to be effective, it must have a vibrant membership. Difficult times like these require solidarity among our membership. This is not a time to be divisive, but rather inclusive. Last year we lost 3.9 percent of our membership, but what is most disturbing is that the greatest loss is in the category of students, at -4.2 percent. We cannot afford to lose a generation of recent graduates. If I am elected, retaining and growing membership will be a high priority. Last year Susan Hatchell, President Elect, spoke at the Upstate New York Chapter meeting in Buffalo. Her presence was important, both for members to meet their Society's leadership and for the leadership to have an opportunity to listen to member needs. I will commit myself and the ASLA Executive Committee members to continue this practice and attend chapter meetings whenever invited.
We also must reach out to members who left the Society. A practitioner in Florida recently described to me how some of his peers were bitter about what has happened to their careers and questioned the value of ASLA. We must find ways to overcome these obstacles and to maintain relevance. For example, many practitioners who recently lost their jobs will likely begin start-up firms. ASLA should continue to provide valuable information on beginning small businesses at its conferences and online. We should also consider extending the reduced associate membership dues rate beyond the second year after graduation.
Next, it is all about jobs. We have to do everything possible to help members and graduating students to maintain employment. I shook the hands of over 60 graduating students last weekend during commencement ceremonies, and I feel that it is my personal responsibility to help them successfully transition into careers in the profession. We can ill afford to lose a generation of landscape architects to unemployment and alternative careers.
Increased Dynamism
The Society must remain flexible and responsive to unforeseen changes and opportunities. Climatologists refer to this as the era of "increased dynamism," in which future changes will be less predictable and more severe. The profession will experience similar dynamics of change. One thing is for certain, the issues that we face today will change by the time Tom Tavella or I assume the presidency. Joe Brown, chief innovative officer of AECOM, calls these times the "new normal." We need leadership that has experience, understands and accepts change, and is prepared to strategically position ASLA to succeed.
I am honored to be nominated for president elect. What I have to offer is more than 40 years of experience, which I hope provides me the wisdom and humility to serve the Society and the profession.
The ASLA election is open through June 22, 2011 11:59 PM Pacific Time USA. All Full, Fellow, Associate, and International members should were sent an email with voting intructions. Candidate information is available on the online ballot. For technical support (available Monday - Friday 8:00 AM - 5:00 PM Central Time USA excluding holidays) call 952-974-2339 or email support@directvote.net. For other questions, call 888-999-ASLA, or email membership@ASLA.org. PLEASE NOTE:  You have the option of voting online  or by paper ballot that should arrive within the next few days (unless you have previously opted out of receiving a paper ballot).