5/14/2010
ASLA Council of Fellows Awards Two Scholarships
Florida International University and Rutgers University students will each receive $4,000.
Séfora Chavarria, Student ASLA, and Zeina G. Zahalan, Student ASLA, have been selected as the ASLA Council of Fellows (COF) Scholarship recipients for 2010.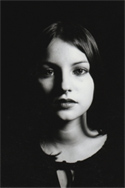 Séfora Chavarria 
Séfora Chavarria is a third-year student in landscape architecture at Florida International University (FIU). Her professors have described her as a hard worker who is clearly interested in connecting her course work with community and environmental activism. With her degree she hopes to further advance and challenge the existing theoretical frameworks by contributing her own unique cultural perspective as a Nicaraguan woman. Chavarria is vice president of the FIU ASLA Student Chapter, a member of the Phi Kappa Phi Honor Society and the Golden Key International Honor Society, and has worked as a naturalist at Miami Dade College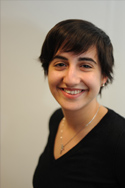 Zeina Zahalan 
Zeina Zahalan is a third-year student at Rutgers University where she is an active member of the school community, participating as a member of the Lebanese Society, the Landscape Architecture Club, and working as a student assistant for an environmental design course. Surrounded by the effects of the 16-year civil war in Lebanon, Zahalan witnessed the growth of a landfill filled with debris and trash left from the war that has grown to consume 500,000 square meters at the edge of the Mediterranean Sea. As a landscape architect, she envisions using her knowledge to transform the landfill into a public green space to serve as a connection between the landscape and the people.
Both students will attend the ASLA Annual Meeting and EXPO in Washington, D.C., to receive the $4,000 scholarship certificates at the COF Business Meeting on Monday, September 13, at 8:30 AM at the Walter E. Washington Convention Center.
The ASLA COF Scholarship fund was established to:
aid students who would not otherwise have an opportunity to continue a professional degree program due to unmet financial need

increase the interest and participation of economically disadvantaged and underrepresented populations in the study of landscape architecture

enrich the profession of landscape architecture through a more diverse population.
Through the generosity of ASLA Fellows, total contributions and pledges have reached $241,974 to date.  Once collected, the endowment will fund up to four scholarships annually.  The Landscape Architecture Foundation administers the scholarship on behalf of the ASLA Council of Fellows.