5/14/2010
People
Announcements
Mike Mushak, ASLA, has been named Norwalk, Connecticut's Tree Advocate of the Year for 2010 and is to be recognized May 22 at the Norwalk-Wilton Tree Festival in Cranbury Park.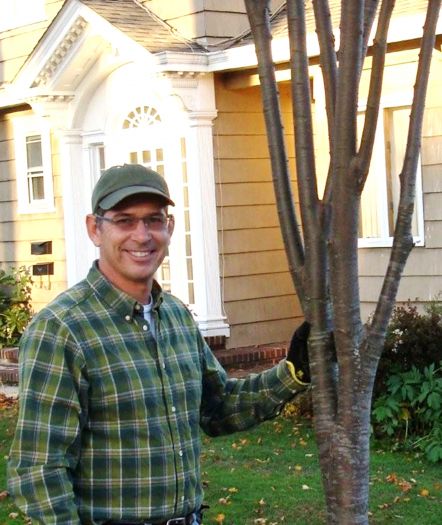 Mushak: Norwalk,Connecticut's Tree Advocate of the Year
Mushak, like last year's winner of the inaugural Norwalk award,
Nick Overall, ASLA,
is a neighborhood tree liaison, a fraternity of volunteers committed to the betterment of the urban forest in their localities.
Mushak is the founder and principal of Tuliptree Site Design Inc., and his 30 years in landscape architecture extend over the United States and cover projects such as parks, museums, corporate buildings, and urban planning.
In addition to his tree planting and tree care work with the Golden Hill Neighborhood Association over the past six years, he has been active with—and a supporter of—the Norwalk Historical Society, Lockwood-Mathews Museum, St. Paul's on the Green, Norwalk Clean and Green, Norwalk YMCA, Crystal Theatre, Center for Contemporary Printmaking, Pine Island Historic Cemetery, and Connecticut Friends School.